01 Sep

How to Penetrate the Township Market
The township's economy is estimated at R307-billion nationally and with the rise of township residents climbing the corporate ladder, more brands are trying to penetrate the township market to cash in.
Townships such as Soweto, Gugulethu and Umlazi have grown significantly and are becoming more diverse in terms of culture and income levels.
But little knowledge has been gained about these growing economic hubs.
Big brands have a tendency to create marketing campaigns abroad and simply adjust them to make sense within these township spaces, which creates a disconnect when communicating their message.
In this blog, we will focus on growing your reach in these markets and avoiding a mismatch between your brand and your target market.
Social Interaction
A key difference between townships and suburbs is the difference in social contact. Townships are far more interconnected. With a lot more face-to-face interactions and word-of-mouth, social networks become an undercurrent.
This suggests that formal or informal brand activations with free samples can be an efficient way of spreading the word about a new product or service. Be aware though that news of a bad service or an inferior product will spread very quickly through these same networks.
Tactics like product sampling and pamphlet distribution are relatively easy to implement, thanks to several companies which specialise in these services. Costs for a leaflet distribution typically start at R100 per 1 000 leaflets and can be done by targeting specific areas like a single taxi rank or as broad-based as door-to-door distribution to an entire township.
The amount of high-quality, geo-demographic information that's available for individual townships often surprises marketers but it provides specifics that help market effectively to this audience.
Targeting Commuters
The taxi industry alone transports 16 million people.
That's 93% of South Africa's total commuter population and research shows these people now spend more time than ever travelling – which translates into a captive audience for marketers with an appropriate message.
Research also indicates that taxi commuters are more upscale than previously thought, with 30% falling into the"black diamond" category of black upper middle-class consumers.
The Tavern Market
A common mistake marketers make is equating a tavern with a shebeen. Taverns are an important social gathering points and are gaining credibility as a channel for reaching younger, free-spending and image-conscious township dwellers.
Taverns are areas where you're likely to find patrons that enjoy imported beers as opposed to brown bottled local drinks. They are also places where people gather to parade their success.
While there's less preventing individual marketers from arranging their own tavern promotions, there is a proven formula for these activities and it may be best to use a specialising promotions company for this purpose.
Football as a Marketing Tool

Football is a very popular sport amongst the township residence. In 2010, a company who's success derived from the back of the World Cup emerged, branding foosball tables called Foozi. The games were free to play and the tables were placed free-of-charge in selected taverns, shebeens and community centres.
The company responsible for the concept, Foozi Gaming, derived its revenue from advertising placed on the tables. Spokesperson, Damon Freeman, says advertising campaigns can cover all available tables, or be targeted at a specific neighbourhood, township or region.
Branded Pool Tables
Another popular game amongst tavern patrons is snooker, which allowed for an alternative innovation. Partnered up with popular bars, a marketing team introduced the first liquor branded pool tables that were bottle operated.
The team replaced the standard coin operating mechanism on traditional pool tables with a custom-designed mechanism that holds a standard beer bottle and uses a light-dependent resistor' to recognise the unique RGB signature of individual beverage bottles.
In effect, this means that the table can 'recognise' individual brands and these brands can then be used as 'currency' to 'buy' a game of pool. All customers need do is buy the brand on promotion, place the bottle in the slot and enjoy their free game of pool.
It's innovative ideas like these that are welcomed by the township market and ensure great success.
Events
There are various events that happen on a monthly basis in various townships. One such event is Cookout Sunday. It's an event that takes place every last Sunday of the month. They book out stalls for food outlets, cocktail bars and other brands.
These sort of events are a great marketing tool, as they attract numbers of over 7000 patrons of all ages. Unlike taverns, these events allow for a wider audience. They also allow brands to put up marquees, which wouldn't really make sense for places like taverns.
Murals
Murals seem to be the latest craze in outdoor marketing. Big brands have resorted to this kind of marketing in the township. It's a great and affordable alternative to billboards. These murals are usually painted in high traffic areas. This alternative attracts a lot of consumer attention as the paintings have a realistic finish to them. 
Social Media
Social media is a great way for your products to have a greater reach. One of the reasons being that it's reach is unlimited. The number of active social media users was estimated at 22 million, in South Africa alone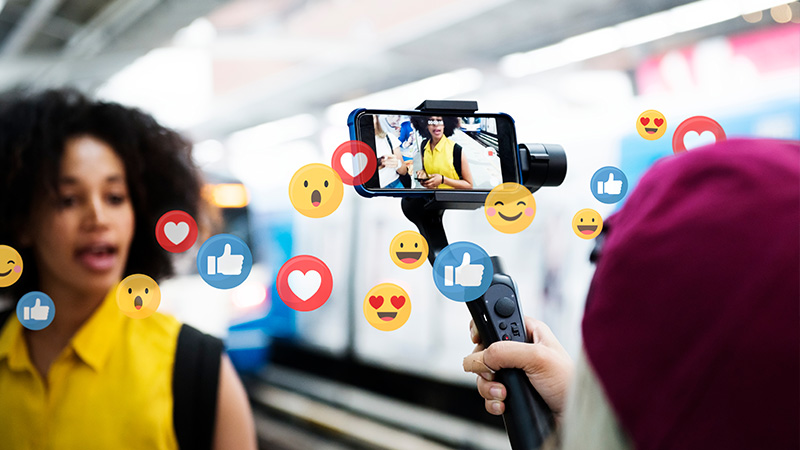 Brand Ambassadors
Using brand ambassadors/ influencers is a new trend. The company endorses various people to market their products on social media platforms for a fee or in exchange for a negotiable number of the company's products. This, like social media adverts, has a wide reach for a fraction of the price of a billboard or other print media.
For this kind of advertising, brands target users with a large following and users that align to the kinds of products the brand offers
Brand Merchandise
A tried and tested method that has stood the test of time. T-shirts work like mobile billboards. It's been proven over time that consumers enjoy freebies. Regardless of how familiar consumers are with certain brands, they flock at the site of giveaways and freebies