19 Aug

Why Social Media Marketing?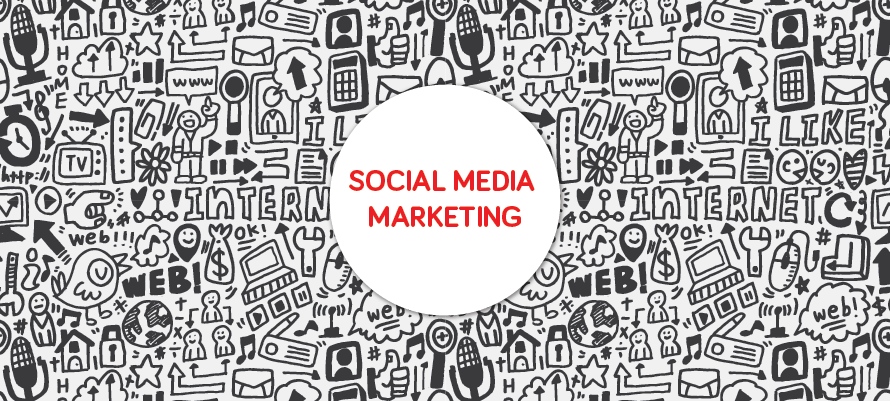 What is social media marketing?
Social media marketing is the process of gaining traffic or attention through social media sites. To some entrepreneurs social media is the next big thing! It is powerful if used correctly and must be taken advantage of for marketing social media platforms, which are new channels for your brand's voice and content.
How does social media marketing work?
You can use social media to help reach several business objectives, but the best social media strategies are those that focus on a more narrow rationale for social. What do you want to use social media for? Awareness? Sales? Loyalty?
For social media to be successful, one needs to take into consideration key measures. Are you going to measure ROI? Who will you be interacting with? Who is the target market? What are their demographics? What are you about? Prove that you are more than just a product or a service; you deliver an experience when people engage with your brand. Lastly a content or a channel plan needs to come into action and be distinct.
How will social media marketing benefit a brand?
Your brand will be easier to access for new clients, it will also become more familiar and recognizable to existing clients, thus, brand loyalty will improve. A study published by Convince and Convert found that 53% of Americans who follow brands on social media are more loyal to that brand.
Social media is cost effective. Even the paid advertising through twitter and Facebook are relatively cheap depending whether you set budgets or not.
Every social media platform you exist on is another path leading back to your site. The quality of your content will determine the interest generated. More traffic creates more leads, resulting in more opportunities.
Every post made on a social media platform is an opportunity for clients to convert. Each post creates a chance for someone to react, every reaction may lead to a site visit, which could eventually lead to a conversation. This means conversation rates will become higher. Interacting in social media channels humanizes brands and this is important because people like doing work with other people not companies.
Interacting with your clients on a regular basis shows good faith. When people want to brag or compliment a company they turn to social media. Though this also applies for when they want to complain about a company, so it works both ways this depends on you. The more people that are talking about you on social media, the more valuable and credible your brand will seem to prospective clients. Every customer interaction online is a chance to demonstrate the level of customer service you provide. If a customer complains, you can apologize publicly, if a customer compliments your company you can thank and recommend more products. Personal experiences let them know you care.
With social media, you are able to gain valuable information regarding your target market and what they're interested in. You will be able to monitor user comments to see what they think of your business, this will help to improve you marketing to them and will result in an increase of sales and new clients.
In all I am able to say that social media has become a platform that has increased communication for companies and creates strong brand awareness, which improves customer service. Additionally, social media serves as a relatively inexpensive platform for organizations to implement marketing campaigns and I would highly recommend becoming part of this movement.