02 May

Which Payment Gateway Is Best For Your E-Commerce Store?
Most retail businesses are rapidly moving towards e-commerce, that is, conducting business over the internet. This is due to the growing online presence, which has created a niche. People these days need products at their comfort. As a new or existing store, you have probably considered taking your business online. While there are structured means to brand, design, advertise and sell products on the internet, payment gateways are still a challenge. How do get payments products offered? How do you also make payments for services or products you have acquired? As a retail store or any type of store in South Africa, the most important tool is an e-commerce website. This is the governing point of your e-commerce store. Before you acquire a payment gateway, you need to put into consideration two things.
Security and Integration
Security; all transactions generated by an e-commerce website are captured far away from the real business, by a service provider. You need to consider how to secure the connection between your website and the service provider is. This protects your retail store from hacking cases. Integration; Most payment gateways have requirements that need to be fulfilled, in order to fully integrate with any website. You have to make sure your e-commerce website is compatible with the payment gateway you are picking. In South Africa, many payment options can suit your e-commerce website. Every payment gateway is best suited for specific websites. The most predominant requirement for any gateway is the need for an internet merchant account. This is an account that links your e-commerce website to your bank. However, most payment gateways have scrapped off this requirement, allowing the start-up to register accounts for free.

Are you an e-commerce startup? Are you looking for a quick payment option that doesn't require a long process to create? PayFast is the way to go. It does not need an internet merchant account. As soon as you set it up, you can start receiving payments from banks. It also has a wide variety of app and platform integration tools. You can request for payment directly through email from the PayFast PLATFORM.
---


PayGate is an old South African payment gateway that was initially meant to serve the needs of big e-commerce industry players. You needed to have a merchant account in order to enlist the services of PayGate. However, through the introduction of PayCollect, a sub-system of PayGate, small startups have been able to acquire their services. Small startups do not need an internet merchant account with PayCollect.
---

This is another of South Africa's most popular payment gateways. The unique attribute of this gateway is that it offers a range or e-commerce payment services such as global credit card payments, recurring billing and manual payment processing for mail orders. It also has an additional mobile platform with fraud prevention capabilities.
---


This is a recently introduced gateway. However, it is not to be undermined. iPay is a fast payment processing platform that also supports mobile platforms. Companies that want to make payments directly from their invoices are seeking it. The most outstanding feature of iPay is faster transaction processing. In addition, the charges are relatively low compared to other payment gateways in South Africa.
---


PayU boasts of a soaring 1500 e-commerce websites that form their customer base. It has over 25 payment methods, which is quite a lot. It is the largest payment gateway in South Africa with an annual transaction volume of R9billion. It supports payment to and from all South African banks. Additionally, it also accepts Visa and MasterCard.
---


This is more of a packaged payment option. If you are already conversant with Sage online tools like Sage 1, Sage X3 and Sage Live, then Sage Pay should be no stranger. It offers a bundled approach for e-commerce websites. If you want to encapsulate all the services you require, so that they come from one specific vendor, Sage Pay would be the way to go.
---
Our technology and service have been built by a passionate (and quirky) bunch of people with deep backgrounds in financial services, payments, and technology. We have a common goal to deliver a world-class payment solution to shoppers that is superior in all respects to traditional credit-based payment products. Payflex is backed by ZIP, a leading Australian fintech company with over 3.5 million customers across the US, UK, Australia, and New Zealand.
---

The simplicity of Ozow allows you to get paid faster, helps to increase revenue, and ensures a seamless payment experience… for everyone.
---

Netcash is a market-leading payment solutions provider to South African businesses and organizations, specialising in Debit Orders, Salary and Creditor payments, Pay Now, and Risk Reports. We impact meaningfully on our clients by providing efficient, simple, cost-saving payment services.
---

Mobicred is a simple & convenient credit facility that allows you to safely shop online with our participating retailers. Your Mobicred account allows you to make one single monthly payment for all your purchases with a revolving credit limit – allowing you to spend whatever you re-pay.
---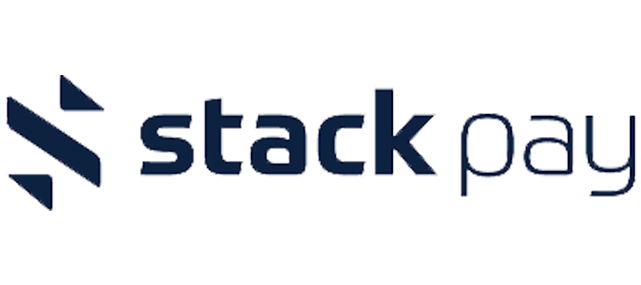 Stack Pay is a payment platform developed specifically for youth sports. We are responsible for over $600 Million in online registrations, product purchases and parent money transfers, and fundraising
---

This is another of the most recent payment gateways. The main advantage of Peach is that they have a very easy-to-use platform, which is an added advantage to the operability of your website. The only downside is that they require internet merchant accounts for any business to use.
---


Undoubtedly the world's most common payment gateway, PayPal support payments all over the internet. Be it local or international payments, PayPal will effectively handle the transaction. It is accessible by e-commerce stores in South Africa. It has no monthly charges and has a fairly low transaction charge.
---

Compatible with WordPress, WooCommerce, Wix, and Shopstar. Instant payment notifications, and payment in 2 business days.
TradeSafe is a payment gateway with a difference. With management oversight from Standard Bank, the funds are paid into an escrow (trust) holding account. This gives customers the confidence to make high-end purchases upfront as they know that they are going to get what they paid for.
---
Conclusion
For the best payment gateway, you need to first compare the options based on the following factors, ease of use, charges, number of services, mobile support alongside other factors. A good payment gateway for any South African business will incorporate well with the e-commerce website.
If you want to chat more about payment gateways then please email me at themba@bwd.co.za