17 Jan

Top 10 Digital Marketing Predictions For 2015

TO REMAIN AHEAD OF YOUR GAME, BE SURE TO STAY ABREAST OF THE TOP MARKETING TRENDS FOR 2015.

As self professed digital sangoma I decided to throw the bones to see what the future holds for marketing trends in 2015. Admittedly these predictions are also supported by information from those in the know and a number of trusteds in the digital marketing sphere. It would therefore be wise to consider the following when planning your digital marketing activities for the year that lies ahead.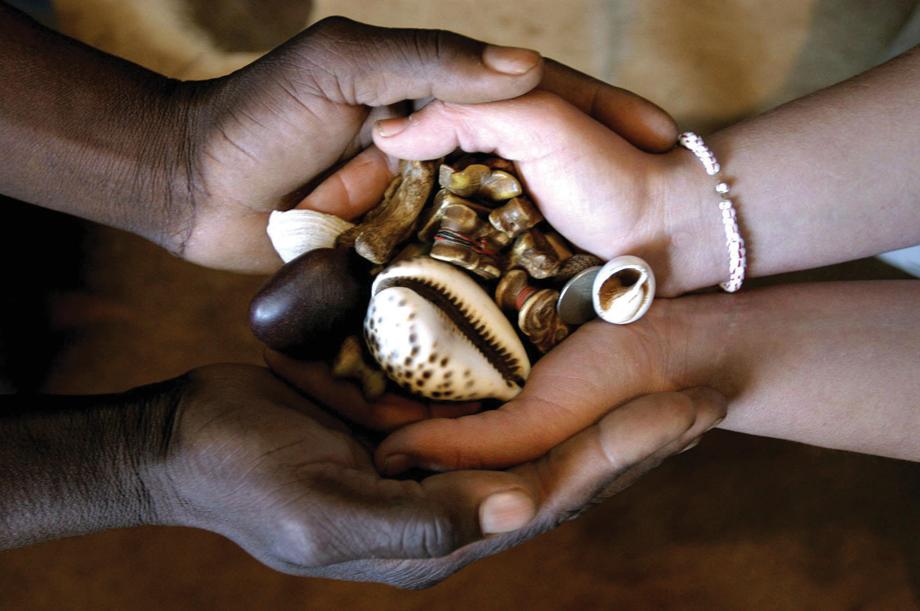 The year of HUMAN for digital marketers
'Human' marketing is on the rise and will continue to do so in 2015. People do their research, they are informed and educated. So forget about corporate-speak type of messaging and same old, same old, boring campaigns. Instead, we'll begin to see more marketers incorporate human-speak into their messaging – videos, pictures, humour, and genuine humanity!
Non-Fiction Storytelling
Few elements of communication can move and inspire people like stories can. Companies should continue to leverage storytelling to get their messages across. As long as the stories that are told can be backed up by true brand values, contain strong differentiators and real solutions that meet their market's needs. If not, it will simply be entertainment that does not convert into engagement.
Mobile Friendly Websites (Responsive Web Design)
Lately people are more inclined to browse on their mobile devices than on traditional computers. Especially when they have extra time available in between, waiting in queues, waiting for meetings to start, or waiting on their kids. If you cannot easily browse a website on your mobile device, you are highly unlikely to come back to it. You and your website developers should think like a website user at all times. Google will also penalize you if your website is not mobile friendly.
Universities will start offering digital marketing qualifications
With the ever increasing need for staff with digital skills, universities will start offering digital specific qualifications. University of Cape Town has already started offering Search Engine Optimization and Social Media Marketing courses. The rest of the higher education institutions will no doubt soon follow suit. IAB has been championing this for a while.
Digital commz will form an integral part of business strategy
Digital marketing will start taking its rightful place as part of an organisation's overall, integrated business and communication strategy. Digital agencies will play a key role in helping organisations to not just use digital media for demand creation, but to also leverage it as one of the most powerful tools to ensure and end to end customer journey that will engage and retain customers effectively.
Google will start indexing more tweets, hashtags, and profiles from Twitter
We will start seeing more of Twitter feeds on the Google search results. Twitter has renewed its focus on SEO. We're going to see the social network enter the top 10 "big domains" in Mozcast. Businesses should therefore keep tweeting. Cleverly.
Increase in paid amplification
Creating great content that the audience can relate to on human terms; and distributing it better using paid media as part of the process. A recent Forrester report stated that organic interaction on Facebook brand posts has shrunken to just 0.073%. Simply put, companies should use a combination of owned media (social media) and paid for media (advertisements) to gain earned media exposure (free media placements) to make the most of their marketing budget.
Content will be more important than ever
More than half of consumer's time online is spent engaging with custom content. For this reason, Google is a huge fan of custom content and is more likely to rank a company higher on the search engines for it. This means, constant upload of fresh, new and quality content that are of value to readers and that other sites are also very likely to refer to.
Videos attract attention like no other
During the last few years, the use of videos for marketing purposes has been steadily growing. Videos are able to convey a message powerfully, much easier and much quicker than what text or images can do on its own. Research also shows that people are more likely to watch a video than to read content online. This trend, more commonly known as animated video explainers, is most likely to continue into 2015 and beyond, because if its high success rate in reaching target audiences.
More women feature in digital
Kershnee Pillay is MD at JWT, Josephine Buys IAB South Africa country manager, Karen Ballenden is MD at Metropolitan Republic, and so the list goes on. We're going to see more and more women in key digital marketing positions.