17 Mar

The Importance Of A Marketing Strategy For Business
Many business owners haven't discovered the importance of a marketing strategy. In fact, having a marketing strategy is so useful that you can think of it as having a road map (or a cheat sheet). It will guide you in just about every business decision that you make.
But what exactly does a marketing strategy entail? 
In short, your marketing strategy will highlight the path you're taking to achieve your specific objectives and goals. This may sound simple, and it is. But it's not always easy to ask the hard questions that come with creating a marketing strategy, and this is the main reason why many businesses don't recognise the importance of a marketing strategy.
Consequences Of Not Having A Marketing Strategy
Why do most small businesses fail? Why do 50% of companies fail after 5 years? Remember that common saying? Failing to plan is planning to fail.
If you fail to recognise the importance of a marketing strategy and don't fully integrate digital marketing into your marketing plan, then these will be the consequences:
losing out to competitors

losing market share to existing and start-up competitors

gaining and retaining fewer customers

missing out on opportunities for better targeting and optimisation

Lack of planning often leads to suboptimal execution. This means that competitors will pose more of a threat, filling in the gaps of the lacklustre service you offer.
The benefits Of Having A Marketing Strategy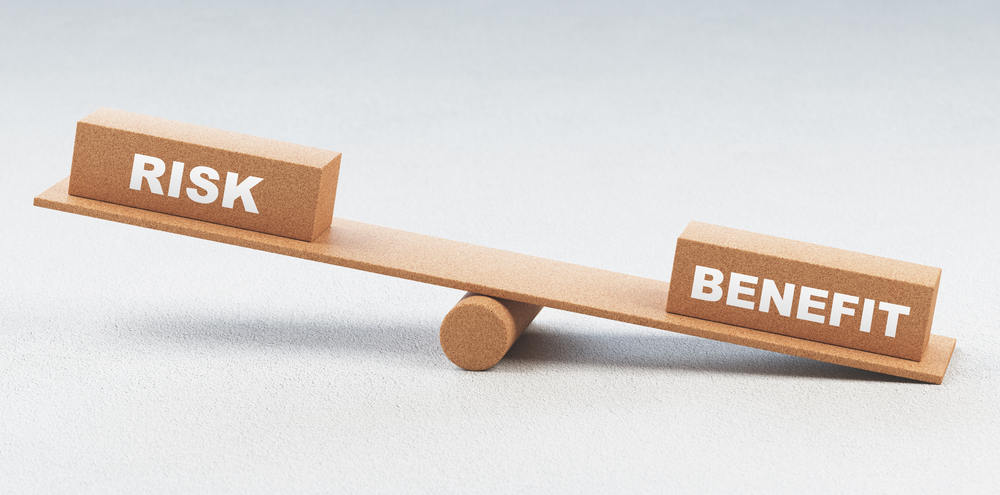 It allows your business to be proactive and aligned with your vision & goals.
Having a detailed plan in place with strategies for how and where you will focus your energies allows your business to be calm and proactive when unexpected things come your way. Rather than being reactive, the plan makes it easy to determine what steps to take to keep your business on track. So you'll spend less time worrying about how to react to new things and be able to focus your time and energy on reaching your goals.
A plan makes it easy to evaluate new opportunities.
Do those new opportunities support the overall marketing goals and plan you already have in place? If so, then maybe they're worth considering. If not, then it's easy to walk away knowing you've made the right decision for your overall needs and goals. The plan makes it easy to take a look at these new opportunities and decide quickly what to do.
Having a plan means that your goals are measurable

.
A marketing plan means that you have a framework within which to measure your progress. You can take what you have accomplished by a specific milestone and see if it matches up with what you laid out in your plan. This also provides you with the opportunity to re-evaluate and potentially refine or rewrite part of your plan. By taking the time to evaluate your business strategies, and layout a healthy marketing plan, you're setting your business up for success.
Advantages and Disadvantages of A Marketing Strategy
Advantages
 Identifies needs and wants of consumers

 Determines demand for a product

Aids in the design of products that fulfil consumers needs

 Outlines measures for generating the cash for daily operations, to repay debts and to turn a profit

 Identifies competitors and analyses your product's or firm's competitive advantage

 Identifies new product areas

 Identifies new and/or potential customers

 Allows for testing to see if strategies are generating the desired results
Disadvantages
 Identifies weaknesses in your business skills

 Can lead to faulty marketing decisions if data isn't analysed properly

 Creates unrealistic financial projections if the information isn't interpreted correctly

 Identifies weaknesses in your overall business plan
Final Thoughts
To make the long story short, in order to have a fine-tooled business with renowned brand identity and recognition you must have a clear road map on how to organise it. The organisational part is fulfilled by a strong marketing strategy that covers all the important steps towards the achievement of the main objectives of the business. Companies and businesses need marketing strategy to be more focused and to clearly distinguish among roles and duties assigned to each employee. Don't forget that marketing strategy is also a weapon against your competitors, as it draws guidelines on how to secure and improve your business, and finally, win the competition in the level playing field.
Marketing strategy is imperative in getting to know your customers! Not only the technical part of their attitude but also the emotional one. This ensures a tighter customer relationship. Finally, a good marketing strategy helps you better allocate your resources. When every single action of your business is planned, you have a better understanding of where your business is and where it needs to be. Thus, it helps you be more cost-efficient and productive.
And the last but not least is professionalism. A strategy makes your business look, and indeed be professional! Step by step, a straightforward approach is always better than a messy bunch of stuff to do. Guess you already have enough reasons to develop a good marketing strategy as a starting point! Always remember that your hard work puts you where good luck can find you!