15 Jul

The impact of Digital Marketing and Its Consumers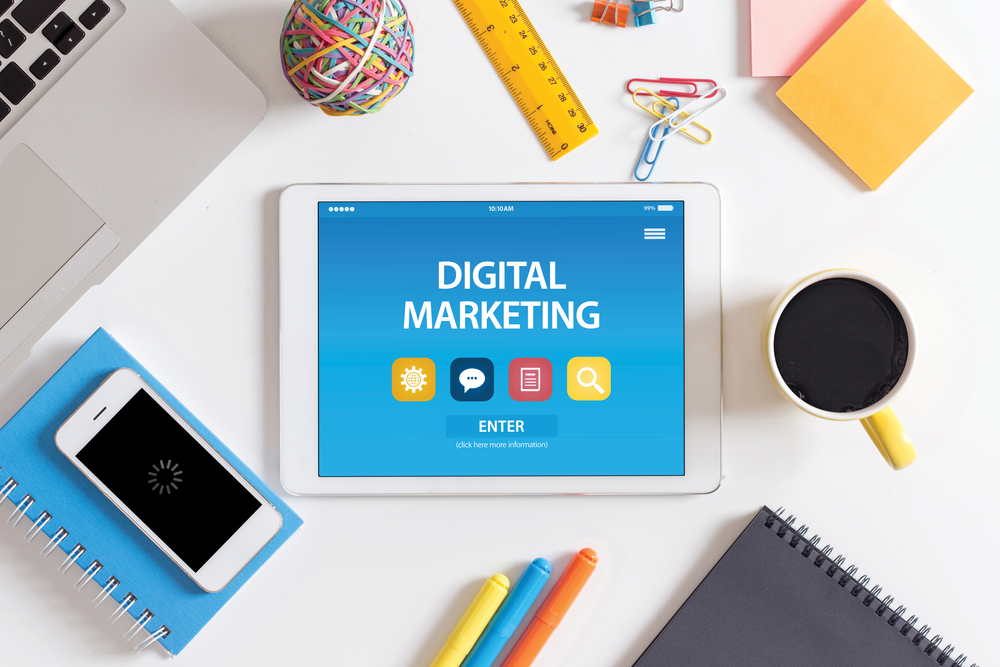 The days of physically going to the store to purchase a product, only to find out that the item is no longer available, are over! Consumers can now utilise social media, Google search, and e-commerce for, or to search for information regarding a specific brand. It is no doubt that the business sector is one of the sectors that has been affected the most during this pandemic. As companies are no longer relying on traditional marketing and advertising, instead companies are now moving towards the digital marketing and advertising direction. A way in which both big and small businesses can use marketing tools, to reach their target audiences using search engines, mobile devices, social media platforms and other channels. Here's how both digital marketing and digital advertising impacted consumers.
Target Market
We define our target market in terms of age, geographic location, etc. For example, it's rare to find an 80-year-old having access to the internet and engaging in digital advertising. You need to be very specific with the type of audience you're targeting because they will determine the sales of the product you're trying to get across.
As businesses are moving more and more towards a digital direction, it goes without saying that the only thing that lies between brands/ businesses and their clients – is a device. People are now becoming more reliant on their devices, for work, school, getting information and even online purchasing. Therefore, with so many people using their devices, it is now easier for businesses to market their companies digitally. As a result, people can now expect their social media pages and feeds to get bombarded with marketing and advertising content from companies.
Young consumers between ages 16 and 35, prefer doing everything online. Which makes them the ideal target audience for digital marketing. They rely on fast-paced technology to get things done and moving accordingly. For example, instead of queuing at banks, they can use the internet to do their transactions online and get instant results.
Platforms for Digital Marketing
Below are the most famous platforms used for digital marketing:
E-commerce

E-commerce (electronic commerce) is the buying and selling of goods and services, or the transmitting of funds or data, over an electronic network, primarily the internet. These business transactions occur either as business-to-business (B2B), business-to-consumer (B2C), consumer-to-consumer or consumer-to-business. The terms e-commerce and e-business are often used interchangeably. The term e-tail is also sometimes used in reference to the transactional processes for online shopping
There are a variety of e-commerce sites. Most famous sites include Takealot.com, Superbalist.com, and also Amazon.com. Each site is unique in its own way. You can basically choose what "fits" you, or choose whichever site that speaks to your personality and comfort.
SEO (Search Engine Optimisation)

SEO stands for Search Engine Optimisation, which is the practice of increasing the quantity and quality of traffic to your website through organic search engine results.
All major search engines such as Google and Bing have primary search results, where web pages and other content such as videos, images or local listings are shown and ranked based on what the search engine considers most relevant to users.
Google Analytics

Google Analytics is the gold standard for website analytics. Nowadays, it's hard to operate as a digital marketer if you don't have some level of Google Analytics expertise.
At its most basic level, Google Analytics can show you who is coming to your website, from where, and on which pages they're spending most of their time. Beyond that, you can set up goals to track conversions, build an enhanced e-commerce setup, and track events to learn more about user engagement.
Top Digital Marketing Trends in 2020
Chatbots

Brands can now chat with their client 24/7. On the other hand, consumers will be able to share their thoughts and experiences about the products anytime. This will help build the consumer-client relationship, as it will enable consumers to report any unsatisfying experiences directly to the company.
Influencer Marketing

WOM – Word of mouth remains the most powerful marketing tool till this day, as clients trust products/ services that are recommended by people, especially if the promoter is a celebrity. Another way brands can use influencer marketing is by using the younger generation or as they are popularly known as "Generation Z", as influencers to promote and share content while getting incentives. Because according to Geo Marketing, the generation Z account for 40% of all consumers in 2020
At a fundamental level, influencer marketing is a type of social media marketing that uses endorsements and product mentions from influencers–individuals who have a dedicated social following and are viewed as experts within their niche. Influencer marketing works because of the high amount of trust that influencers have built up with their following, and recommendations from them serve as a form of social proof to your brand's potential customers.
Interactive Content

Quizzes and polls are the way to create interactive content, as they engage with the audiences instead of posting the same content all the time. This gives brands/ clients the opportunity to see both positive and negative feedback from clients, instantly.
Final Thoughts
Ultimately, we can now see how effective digital marketing is nowadays. Therefore, I encourage people, most companies, to make use of digital marketing as a way of helping promote their business/brands. As seen above, there are numerous ways to make use of digital marketing. In order to reach a large scale of target audiences but to build brand loyalty with existing consumers and attract more customers.