25 Sep

How To Get Your Audience's Attention In 8 Seconds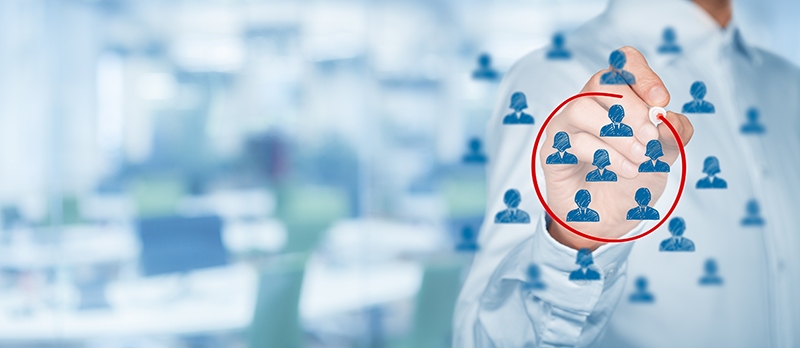 You have eight seconds or less to get the attention of your target audience. How are you going to use it?
Up to 50% of readers who land on your website will lose interest and leave within eight seconds or less. This alarming statistic has been proven by numerous marketing studies from around the world, including that of MarketingSherpa, a global research institute that specialises in tracking results of marketing initiatives.
In addition, surveys indicate that if you do pass the zero-to-eight-seconds-to-grab-the-attention-of-the-online-reader test – you only have around another 30 seconds to hold it. This begs the question: how are you using that make or break period of time in your business space?
Consider what will lead them to you in the first place.
Members of your target audience will predominantly go to your website for one of two reasons. It will either be because you promoted a specific offer, or because they conducted an online search for your kind of products or services. In both these instances, the zero-to-eight-seconds rule comes into play.
Be bold and different in your punch line.
When you would like to promote a specific offer, you should have a strong, catchy punch line for your campaign. This should ideally comprise no more than six to ten words, as you want to say just enough to entice your audience to click on the link to read more. But not so much that you bore them.
To accomplish this, you need to put yourself in your target audience's shoes. Cut to the chase and say exactly what they would like to see. Most importantly, you need to make sure you stand out. For example, a tagline like: 'Special accounting packages for small businesses' will very likely not get many clicks, as it is too same old, same old. Something like: 'What every small business owner has been waiting for' – on the other hand – will get an entire different result.
Let us look at another example. 'Custom-made designer dresses for women' versus 'Dresses to die for, made for all diva shapes and sizes.' In this case I believe it is quite obvious which one will get more clicks.
What your company can offer must be crystal clear.
A similar approach should be taken for the second scenario. When someone searches for products or services like yours on the Internet, your positioning statement that immediately appears under the name of your company needs to, well – make a statement. But yet again, with the emphasis on the needs and desires of your target audiences in mind. Too many businesses make the mistake of singing their own praises first. Another key element that you have to take into consideration – is that your offering must be crystal clear. If it doesn't unmistakably demonstrate what you do and the value of it to your readers straight away, you will lose them.
How? Well, it is admittedly not easy. Any professional copywriter will tell you that it is much more difficult to write short content than long content. This is because you need to use as little words as possible, to make as much impact as possible.
Let's say the first line under your website reads something like: 'Mervin & Kie is a family business that was established two decades ago to serve the construction industry.' Does it immediately tell the reader what you do? No, not really, because there are a host of different disciplines, services and products in the construction space. Does it tell the reader what you can do for him or her? No, because you are talking about your own company instead of addressing the needs of your reader. While a statement like that could very well fit under your 'More about us' section, it is definitely not suitable to captivate your target audience instantly.
Here are two examples of good positioning statements:
You could be the star of the show without breaking the bank – in a one design only Elegance luxury ball gown.
As long as Kiddies ER have your back, you won't have to worry about your child in a medical emergency – ever again.
Imagine every click on your website could convert into sales.
As most companies and people lately search for products or services on the Internet, you cannot afford to make light of the message you need to craft to stand out. But it doesn't end there. Keep your eye on this space as we will soon share vital information on how to improve your chances of converting those clicks to sales or inquiries. This will be done in my next blog post titled: 'So you have your target audience's attention. Now what?' Please feel free to get in touch for more information on BWD's professional business writing services.