16 Nov

Good Ways To Promote Your Website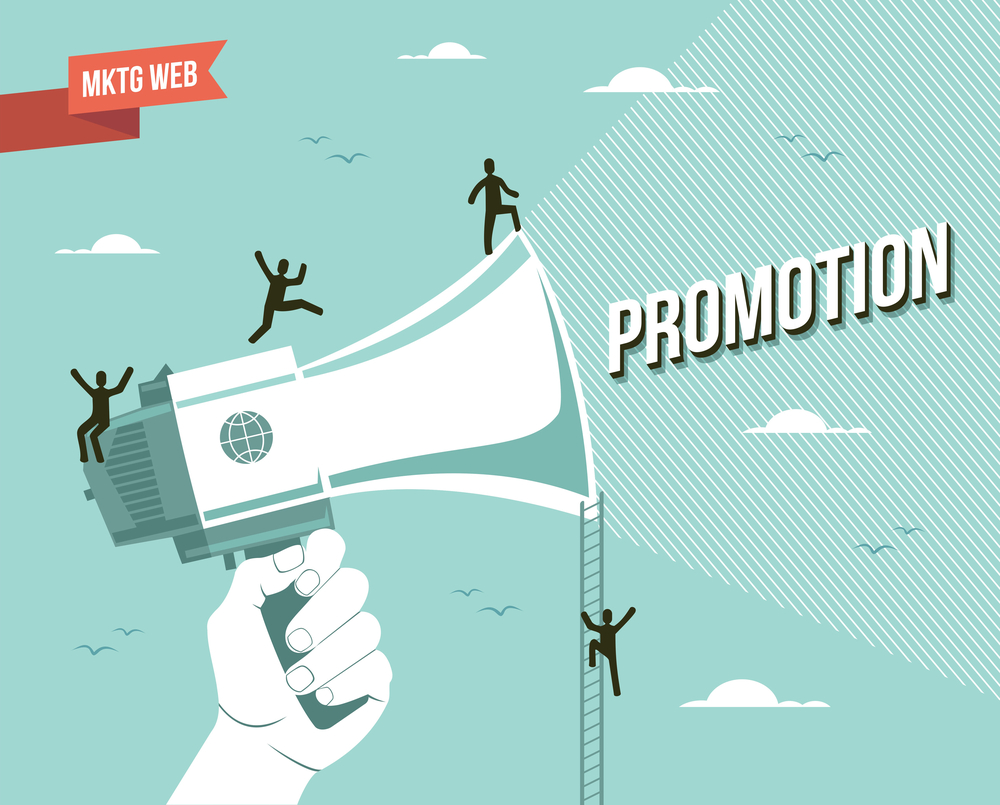 Website promotion is a dynamic process that requires constant work both on the website and through accompanying marketing activities to retain existing and attract new visitors. Your website must be the main reason for the increase in visitors.
Therefore, the trend of increasing traffic must be caused and accelerated by the quality of the website design. The content of the website must be attractive enough for the visitor to want to return to it.
Below, read more about effective ways to promote your website.

WEBSITE OPTIMIZATION FOR GOOGLE
All those activities that are done on the website through Internet marketing to promote it and better position the site, and under Google's guidelines, we call website optimization for Google.
The basic requirements that each website must meet to have a realistic chance of high positions in organic search results (SERP) are:
* On-page optimization
* Offpage optimization, SEO optimization
The question that anyone who wants to have a competitive website needs to clear up is whether they should do SEO at all or optimize their site for search engines. The answer is that for a successful promotion, you need to do search engine optimization, primarily for Google.
It is not enough to think that the content of your website is unique, the best, prestigious, special, enchanting, but the same content must reach the principal internet players, first of all, Google. The way search engines rank your website as a target in search results for keywords or search phrases is one of the most current topics on the Internet.
There is no magic formula for good website positioning. There is hard, professional, long-lasting, and creative work that requires multidisciplinarity and the engagement of experts of various profiles.

REFRESH YOUR WEBSITE WITH QUALITY CONTENT
Nothing will impress visitors to the website than the fact that they will find something new. The content of your website is the main reason for excellent attendance. The attractive graphic solution of the site plays a significant role in promotion, but still, the content is the reason for the return of visitors. The solution is to always leave something in the content, which could be realized and completed only during the next visit.

GOOGLE ADWORDS CAMPAIGNS — FASTEST TO VISITORS
You aren't the first to want to be on the first page of Google, as close to the top as possible. Many of them want to do the same. Google Adwords will allow you to be present at the top of the first page of search results for a while for a fee.
You need to have a Google Account and an online payment card. For your ads to appear on search engines, you need to design and implement appropriate campaigns. This job should be left to companies with experience because the effects of advertising will be excellent if the campaigns run professionally. The ad must comply with Google advertiser guidelines.
There is an organic search result for the searched keywords. These entries are visible on the left side of the screen.
In contrast to these results, paid ads are usually at the top (sometimes on the right) and must always be appropriately marked so that the visitor knows that they are paid ads.

PUT A BLOG ON A WEBSITE.
Install a blog on your site because Google loves blogs. Specifically, Google loves fresh and frequently updated content with quality and relevant text, as well as linking between internal pages of the site. By adding a blog to the site, you get the opportunity to publish new content, to insert a link to important pages in the text, to add images, videos, and everything else that is relevant to the topic of your website.

USE FACEBOOK ADS TO PROMOTE THE WEBSITE.
Facebook offers several different options for those who want to make an ad. You can create an ad to promote your website with which you will send Facebook users to your website. Facebook allows you to advertise a website even if you don't have a Facebook page, but you can also include it in your ad later.
First of all, precisely define the target group you are addressing. A missed target group means money thrown at an ad that will show to people who are not interested. You can determine your audience first by country, by selecting the appropriate search territory, region, or city, then choosing the age of the target audience you want your ads to show, gender, interests, and more.

INFLUENCER MARKETING FOR WEBSITE PROMOTION
Take advantage of the impact of a marketing promotion by hiring influential people. It does not refer to any influence but on social networks.
Some of these people live on YouTube, Twitter, Facebook, Instagram — and believe it or not — on forums, chat rooms, and email lists. Influencer marketing is good old PR extended to these new people as well.

YOUTUBE AS A PROMOTION CHANNEL
You can use a video that is extremely popular and influential to promote the website, and in that way, you will attract a large number of new visitors.
These are just some of the many examples of successful website promotion.
Sharing links and banners with other, primarily related websites is a necessary way to increase the rating (PR) of a website and the number of visitors.
Various marketing campaigns such as email marketing, sweepstakes, promotions are also a reliable tool for more visits.
That does not exhaust the modalities of website promotion. Which strategy and when to apply, you will determine by your business and vision of its development.