17 Oct

Custom Web Design vs. Website Templates: Which Should You Consider?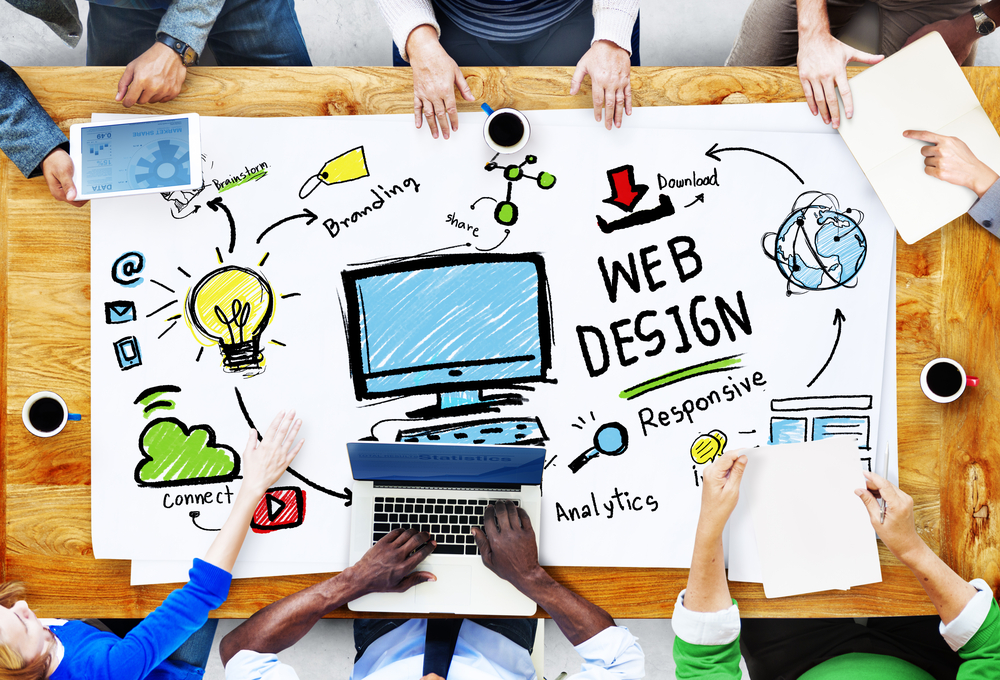 The importance of a website to any business in this digital age cannot be overstated here. A business website can be used for accomplishing different marketing strategies for helping your business grow. Compared with other advertising channels, the internet has a wider reach. A website is the center of the online presence of your company. Once you have decided to have a website, it is important to understand that one of the factors for you to consider is choosing between Web design and Custom Template Design. You have to know the difference between website templates and custom web design to decide the option best for your business.
Custom Web Design
This involves having a team behind a business. For the team to come up with custom built websites, a creative process is involved. The process is meant for understanding various issues such as your target audience and how the website is to function. As you may have known by now, for any website to be successful, SEO is really important. There are rules that need to be followed when building a website and not all website templates/themes are able to abide by these rules. That is why custom web design is much more superior. The web developer is in a position to optimize the website during its creation to allow search engines like Google to read every page. The result is that end users are supplied with search results that are more relevant and custom website design is ranked naturally better. With custom website design, every business gets a site according to its needs and website visitors benefit from the exceptional user experience.
Advantages
I. The website has a unique design and it is based on the particular needs of your company. You can incorporate the branding of your company into the design of the website.
II. Search engine friendly and as a result rank higher in search results.
III. Adaptable to the needs of the company.
IV. Works across all browsers
Disadvantages
I. More expensive than a website template.
II. The process of custom web design takes longer. There may be delays in completing your project because the process is complex and time-consuming.
Website Templates
The use of website templates is for those who do not have enough time and money to spend on the web design process which is usually lengthy and complicated. A website template is also for you if you are not sure about the particular website design that is able to suit the needs of your business. The use of website templates is a common way to start a site. After setting up a WordPress site, you simply apply a particular template that has been purchased from Template Monster, Elegant Themes, or ThemeForest. While these websites are able to supply you with numerous website templates types, understand that not all of the templates/themes are 100% responsive. You should also note that website templates/themes often come with features that are in-built. Hence, while more customizability is possible, the SEO performance and the load speed of the website will be compromised or affected. Moreover, you will have to continue using designs, features, and functions that do not suit the needs or brand of your business.
Advantages
I. Great for those who do not have the technical knowledge for accomplishing web programming.
II. Shorter development cycle.
III. Requires low budget.
Disadvantages
I. There is often a high chance that there are other businesses and competitors using the same template you are using. Thus, your website will not stand out from the rest. Your website will lack a competitive edge.
II. Customization is limited. Usually, what you see is what you get. Fitting web elements like videos, texts, and images are challenging when using website templates.
III. There are some website templates that do not search engine friendly. In view of that, website templates tend to stay at the bottom of search engine rankings.
IV. Poor support system when compared to the support system of a custom-built website.
V. Browser and device compatibility. Website templates may not function 100% on some devices and browsers.
Conclusion
For you to choose between Web design and Custom Template Design, that greatly depends on personal preferences and business needs. You can either choose to concentrate your energy and attention on running the core tasks of the business and leaving the online visibility of the business to be handled by professionals or spend time trying to make your website appear and behave in a particular way.