03 Dec

Company Profile Designs That Make Your Company Stand Out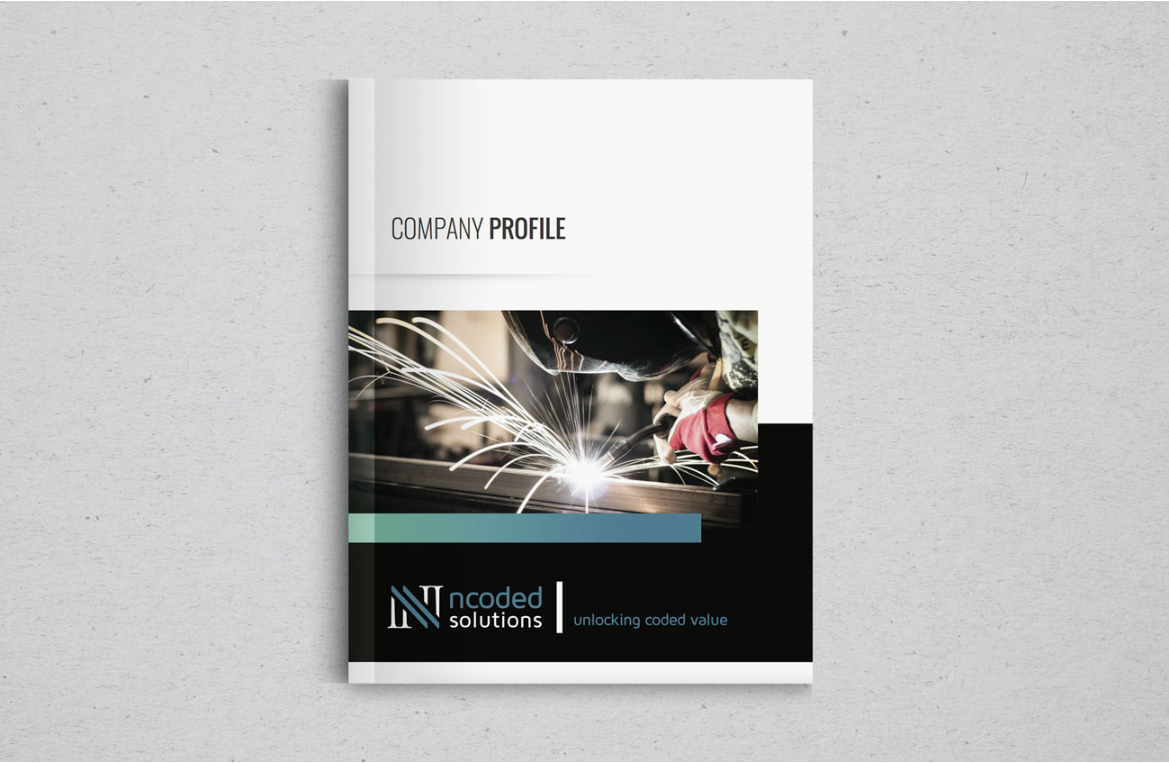 Choosing the right profile for your business design plays a vital role in leaving an everlasting impression on your clients. The company profile provides a demonstration of the potential audience about the effectiveness of the brand in meeting their requirements. It is a prerequisite to choose a catchy and attractive company profile design to grab the attention of the customers and beat the competitive edge.
Benefits of company profile for creating brand awareness
A company profile provides a brief look into the company to the targeted customers. It helps common people to have a general idea about the products and services, offered by the company. With the rise in the competition in the market, it is essential to have an attractive company profile to get the attention of the customers and stand ahead in the crowd. Whether you are a startup or a well-established brand, it is a must to create a profile for your brand as it offers opportunities for marketing the brand successfully. You need to present all the required information in an appealing way to entice the targeted audience.
Tips to create unique company profile designs for your business
If you are planning to create unique and amazing designs for the profile of your business, it is recommended to follow the below-mentioned tips:
Tell a compelling story
Your targeted audience can connect better with your brand as you come up with a compelling story, instead of a list of facts. If you want to make a difference with the profile of your business, you need to tell a story about your brand. However, not every brand has a great story to tell. The important point is that you need to present the information in the form of a story to stand out in the crowd.
Keep it simple
The company profile should not be too short or too broad as it drives away the audience. Instead, it should have all the ingredients, which are required for selling your business. Write it in a way, so that your audience can understand different specifics of your business.
Adding visual appeals
Adding visual appeals to the profile is considered to be a vital option to make your brand stand out in the crowd. You need to say no to traditional and corporate style photos and instead choose vibrant and appealing pictures for the profile. Make sure to keep the company profile page updated and dynamic by using the most appealing photos. However, you should ensure to use relevant pictures to your brand so that your audience can understand what you are talking about.
Organizing the narrative
There are three different styles that can be added to the profile of your brand. The Friendly Neighborhood perspective is considered to be a suitable option for start-ups and medium scale businesses. Here the local communities can reap a wide array of benefits from such kind of narrative. It focuses on the values of the brand when it comes to offering top quality of services and products.
The clean-cut and professional solution
This approach is considered to be an ideal solution for medium scale business and well-established brands which emphasizes the processes as well as the continuous development of different practices for optimization of the operations.
The Doer
This approach is suitable for businesses of various scales in creating brand awareness. It is considered to be highly effective in enhancing the traffic flow towards your website.
Adding a personal touch
If you want your business to stand out in the market, it is recommended to add a personal touch to it. It helps your customers to connect with you and strengthen the relationship with your brand.
Test it out
Before you are going to publish the description of the profile of your company, it is recommended to have someone else go through it. Make sure to have to get feedback and reviews from experts before publishing it.
Studies reveal that companies can find a boost in the return on investment of their business by having a unique design for the company profile. Believe it or not, but it says a lot about the brand, it represents. It is considered to be a suitable option to promote your brand among the targeted audience.
By creating a profile for your brand, you can let your targeted audience know about what your brand does, how it starts, what it has achieved, etc. It is essential to crafting it with immense care to stand out in the market.