25 Nov

BWD Advertising November 2016 Newsletter

Good morning Kagiso,
Many of you will know that few experiences force us to do introspection like becoming a parent does. This is exactly what happened to me two weeks ago when my fiance and I were blessed with a beautiful baby girl, who we named Nandi – after the great King Shaka Zulu's mother.
Together with the overwhelming sense of responsibility that I instantly felt, I had a major epiphany. I realised that we were put on this earth to create. So I asked myself: "What am I creating? Am I creating something that will leave a legacy behind for her?"
I am thankful to say that as business owners we're fortunately often in a position to create. We just need to be mindful of it. Recently, we at BWD were able to help create a better world for those less fortunate than us by participating in two charity races, the 702 Walk The Talk and Barron Corporate Run 4 Good.
A significant milestone for us, we also helped to launch the R1.8 billion, 65,000m² Central Square Menlyn Maine. This boutique-style mall with its 84+ retailers redefines city living and is earmarked to soon become an architectural landmark in South Africa.
Someone once said that we should not create followers, but leaders. We've enrolled some of our colleagues for a multitude of marketing seminars and events, to hone their public speaking skills. The intention is to have at least five people in our company who are equipped to do conduct speeches within the next year. This is also a way for us to create a legacy, to share what we've learnt with others.
We are pleased to announce that we've successfully created an events division for our business and that we've managed to successfully roll out the T-Systems In Touch event. At the moment we're also working on the 8th Thebe Excellence Awards which celebrate performance, excellence, teamwork, professionalism, honesty and integrity. Please do not hesitate to get in touch with us if you need assistance with any corporate function or event.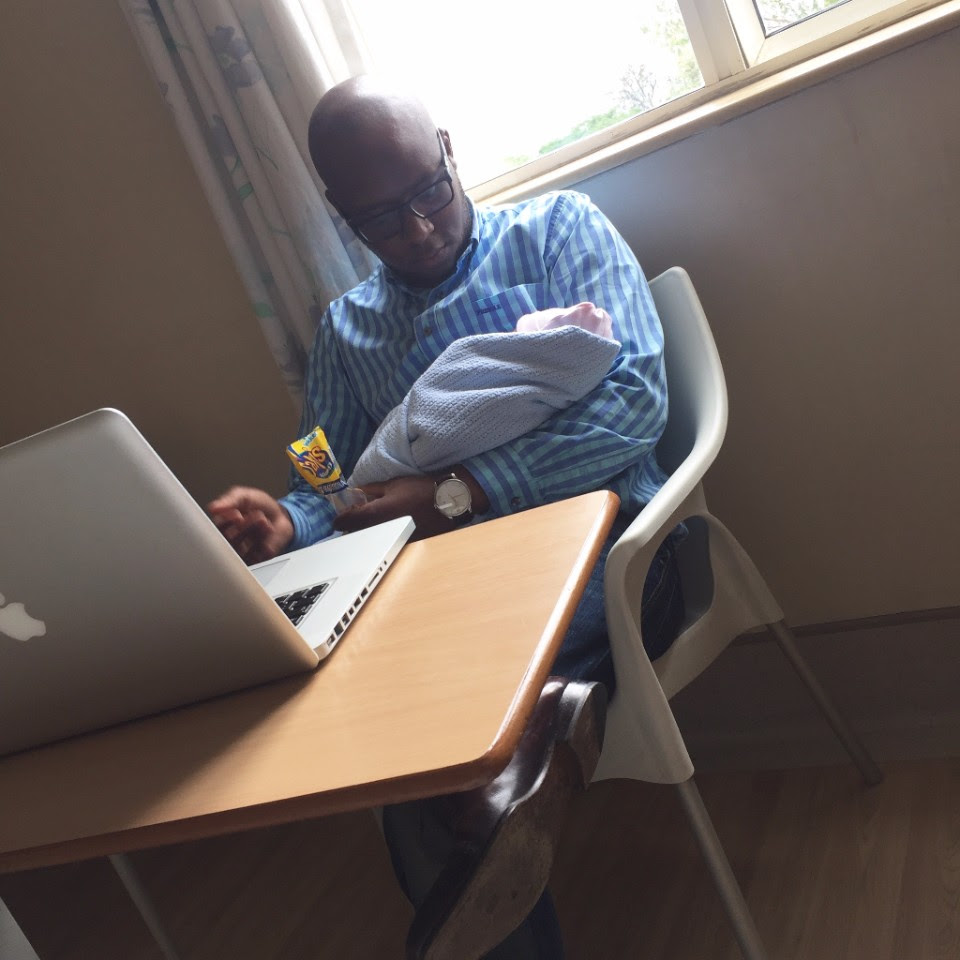 Daddy duties at the hospital
Furthermore, we're continuing with our graduate development programme in December, to help create employment-ready graduates who have practical experience of the formal working environment. We will be enrolling graduates with marketing related certificates such as brand communication, digital brand strategy, graphics design, animation, copywriting, etc. Should you know someone who is in need of such an opportunity, please ask them to email me their portfolio.
Which leads me to the last thought… Let's not wait for opportunities to come to us, let's create them!
Bongani Gosa
Creative Director
Email: bongani@bwdadvertising.co.za
Phone: 011 321 0193