31 Jan

6 Innovative Ways To Build Brand Awareness Online For Your Business
 A lot of people often ask why brand awareness is so important in the marketing space. With the vast amount of product options, having a differentiated message and an audience can distinguish a company's brand from its competitors is crucial. It can mean the difference between success and failure for a company. Spreading awareness is especially important during the company's first few years when they are trying to make a name for themselves.
Before I start breaking down the six strategies on how to increase brand awareness, let me explain what brand awareness is:
Brand awareness is the level of consumer consciousness of a company. It measures a potential customer's ability to not only recognise a brand image but also to associate it with a certain company's product or service. Brand awareness is best spread through both inbound and outbound marketing efforts. When competition in the industry is high, brand awareness can be one of the business's greatest assets. How do we build brand awareness?

1. Do Your SEO Research

Have you heard that the majority of consumers don't look past the first page of the first results, and the majority of people in that group don't look past the first few results on the page?  SEO stands for search engine optimisation. A optimised website will rank high on Google, so the users are most likely to use it.
According to Search Engine Watch, the top listing on Google's organic search receives 33% of the traffic, the second position receives 18%, and it only degrades from there. Researching SEO strategies related to your niche, products or services can help you increase brand awareness. This research will set you apart as an expert and leader in your industry.
SEO is not only about implementing keyword research on your website or blog. You should also think about the technical aspects of your website, such as loading speed. The faster the page loads, the better. It all has an impact on your position in Google or any other search engine.
2. Build Brand Awareness On Social Media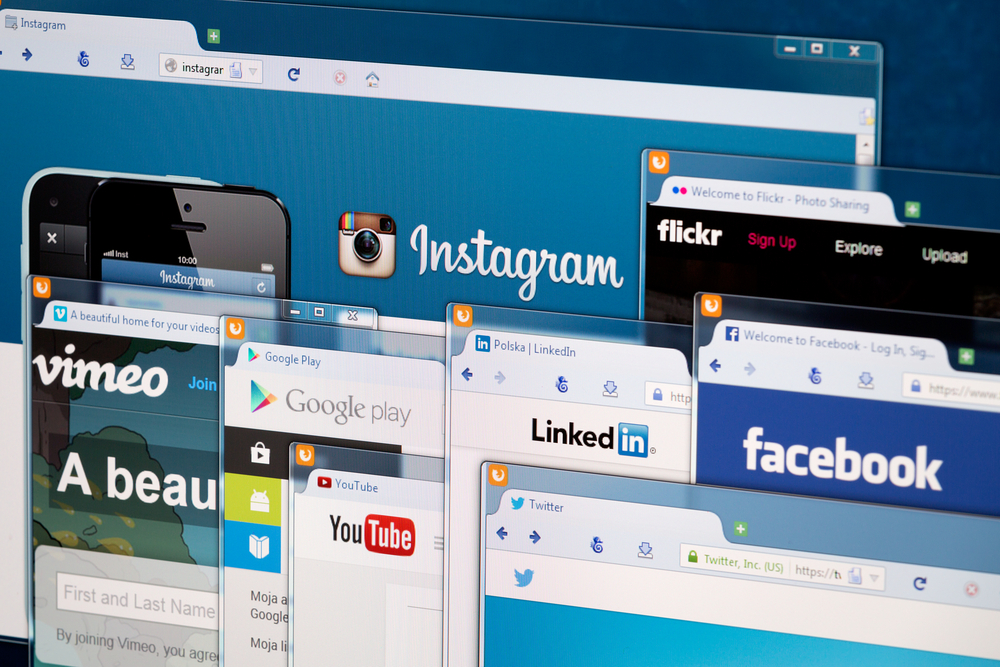 What's the right approach to building brand awareness on social media?
Choose the right social media platform
Start by identifying the right social media platform for your brand awareness campaign. The right platform for your business is where your customers are present. You don't have to set up a Facebook account if you know your demographic isn't that active on Facebook. Think about the content that you offer.
Social media tactics to build brand awareness
Once you establish a platform you want to be active on, it's time to get to business.
Start with promoting your branded hashtag. A branded hashtag that is only used to relate your products or company, for example, #BWD.
There are two benefits for using the branded hashtag:
You can see how your content spreads on social media
 A branded hashtag helps to find and repost user-generated content
3. Cooperate With Social Media Influencers
Influencers can help you reach audiences you'd rather miss. They can not only spread your content and build brand awareness, but also legitimize your message with their authority.
The key to successful social media influencers marketing is choosing the right influencers. They have to align with your brand's core values and have the same target audience as you do. Social media influencers give you instant reaction and measurable reach.
4. Take Advantage Of Google's Adsense auto ads
Paid ads are a great way to get your name and website in front of your target audience, but narrowing down your audience and getting your pitch just right can be tricky.  Google recently announced its new Adsense Auto ads, which show publishers the best place to create and optimise their ads.

5. Implement Remarketing Campaigns
Remarketing campaigns are paid marketing campaigns where your target audience has already visited your website but left before converting. This is a pro approach to build brand awareness. The premise behind this technique is that it's easier to boost your brand awareness to people who have already heard about your brand.
The main aim of a remarketing campaign for brand awareness is not to broadcast your message to new audiences but to strengthen your message among your existing potential client base.  
6. Partner With Local Businesses
Building a global business can be your dream, but you might get more conversion if you focus on the local market, at least in the beginning. Partnering with local businesses to build brand awareness works similarly to cooperating with influencers.
You can expose your products to new audiences, which will tremendously help with building brand awareness.  A coffee house can team up with a local bakery, a fashion brand with shoemakers, and a wedding venue with a florist.
Final thoughts
Businesses with strong branding are viewed as accepted by the market. Therefore, they must be trusted more by consumers who are looking to purchase a new product. These six strategies are great ways to increase your brand awareness and help your company thrive. Which one do you think is best suited for your brand?