MMQS Corporate Identity
CI Rationale
The redesigned MMQS corporate identity is designed as a progressive evolution of the current brand CI, and not a complete revolution. The redesign introduces new elements, tailored to highlight the ideals and ethos of the MMQS brand. The CI is based on a quad-colour, colour pallet, of blue, red, white and dark grey.
The CI in dominated by a dark grey hue, which has the psychological effect of conveying sophistication, humility and the traditionalism with appeals to the conservative target market. The ci design makes use of an amalgamation of graphic and photographic elements. The red, white and blue colour accents are derived from the brands logo, which aids in tying the C.I's branded elements together with the logo.
The use of Photography is a design choice, which is geared towards instantly giving the viewer an idea of the industries MMQS operates within.
The new CI uses redesigned elements in conjunction with existing compositional elements to give a fresh look witch harks back to the existing C.I's design language. This allows the redesigned C.I the ability to execute the delicate balancing act of, keeping in line with the industries conservative design style, whilst managing to set the brand apart form its competitors.
Entire Corporate Identity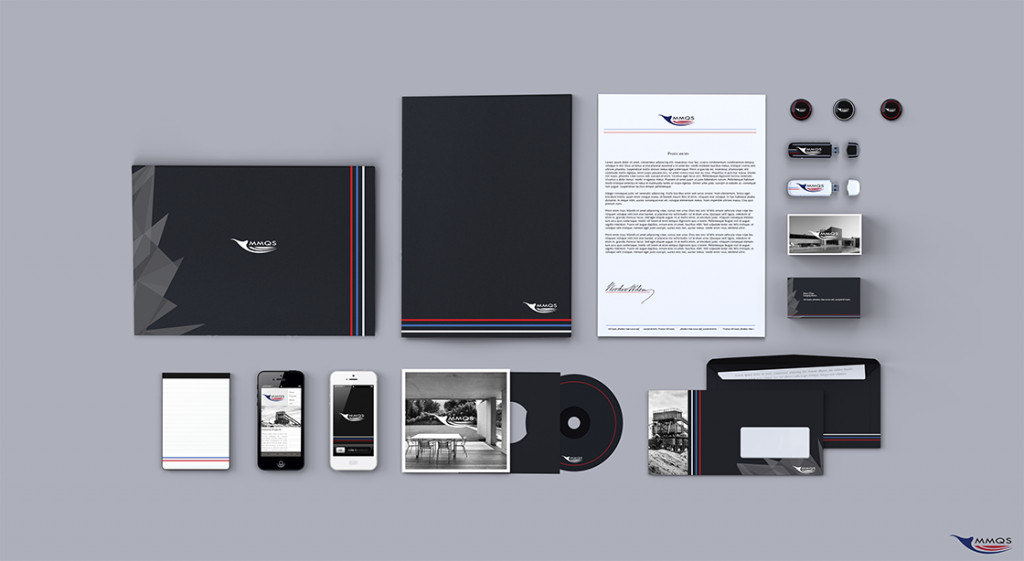 Responsive Website & DVD Cover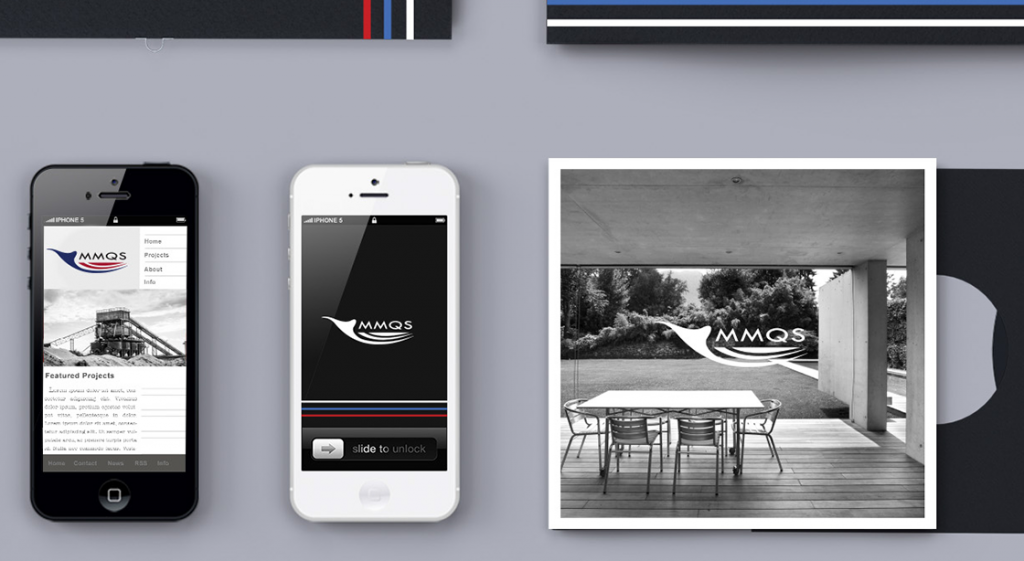 Branded envelopes
---
Ready to Talk ?