12 Oct

Signs You Should Invest More In Digital Marketing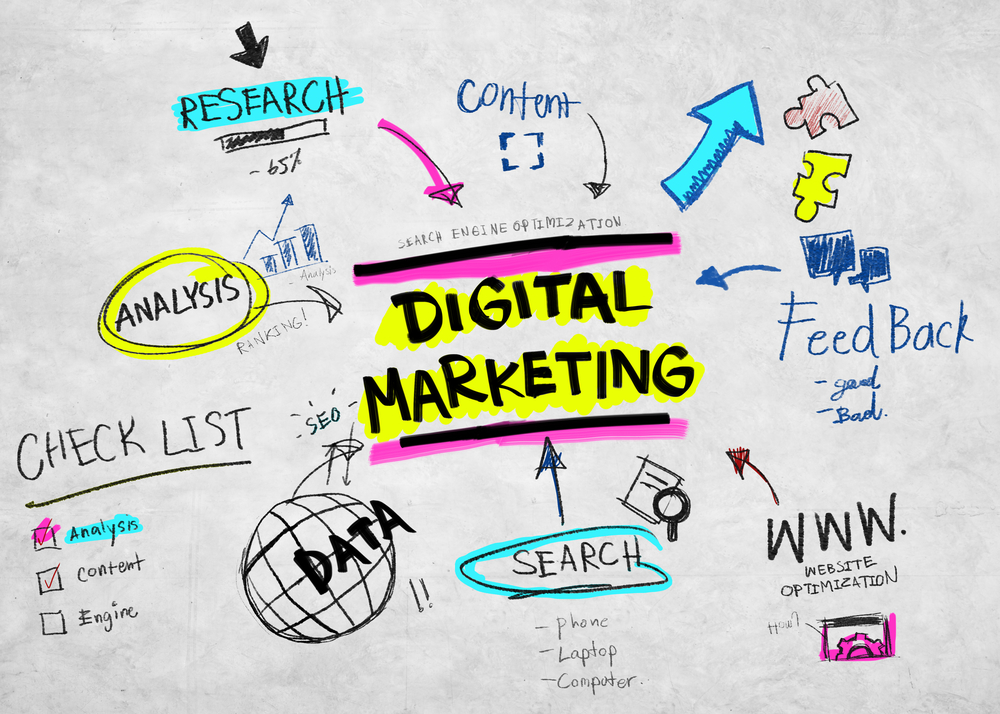 Digital marketing is the wave between the future and present. It is used to market products or services using digital technologies mainly Internet or other digital mediums. It uses systems such as social media, marketing influencers, and online advertising to help brands connect and engage with customers.
Digital marketing strategy confronts how the Internet has transformed the world of marketing. It also provides a solution on how to best apply digital tools and tactics to achieve effective marketing strategies. The Internet is an interactive channel that allows for currency to be exchanged and more importantly, value to be exchanged. A brand gains value online in the form of attention, engagement, and consumer advocacy. Value is created for the consumer when they are entertained, enlightened or find utility. One of the most effective ways a brand can deliver value for audiences is content marketing. The important aspect is the mutual benefit created; both the consumer and the business benefit from the transaction.
The internet provides a new platform to build on marketing and business principles. The internet does not change the how revenue is determined. A considerable number of organisations have recognised the value of an online presence and are allocating portions of their marketing spend on digital. Many are still, however, hesitant when it comes to digital marketing and are not willing to invest a great deal. Although it is true that digital advertising can be relatively cost-effective, it still costs money. You may very cost-savvy and know how to make a rand go the distance but you should still be wary not to fall into the trap of relying on just having a website and assumption that you don't need to spend on digital to have an impactful online presence.
This is a list of indication that it may be time to invest more in your digital marketing.
When your social media is not active
Social media is the fastest growing marketing channel. It is effective in that it is able to direct traffic to your main website or lead generating landing page. It is a process of gaining traffic or attention through social media platforms. Out of all the social media platforms, LinkedIn has been the most effective in B2B lead generation. Examples of other platforms include Facebook, Twitter, Instagram, LinkedIn and YouTube.
Competitors outperform you in SERPs (search engine results pages) ranking
When you do not publish new and relevant content on a regular basis, search engine platforms such as Google will not boost your rankings. It is important to remember that online, you are also creating content for search engines, not just human audiences. When other websites (in the same industry) begin to rank higher than you, it means they are doing more in terms of search engine optimisation (SEO). This could mean that their content is of greater quality or maybe there are doing a better job at targeting keywords. Unless you have high-quality content on your website, you will not achieve meaningful ranking. If you are to outperform your competitors in ranking, you will have to spend on SEO services and content marketing.
Another important consideration to keep in mind is backlinks, which are regarded as the main building blocks of good SEO.
Website is not user and mobile friendly
When your website is poorly designed, content is poorly written and potential clients struggle to navigate they will be bored and will end up exiting the website. Broken links that point to the wrong pages can encourage clients to also exit the website. Most people use mobile devices to go the Internet as opposed to desktop computers, so when designing websites developers need to create websites that offer friendly functionalities for such devices.
Your blog has not been updated in a month
Blogs are one of the best ways of improving your Search Engine Optimisation (SEO), but if it is not updated on regular basis it will lose value. As your blog gets old it receives less traffic and less value to the marketing o f the company. Increasing your publishing frequency can double your inbound sales leads. But sacrificing quality in exchange of quantity will lead to your audience moving away from you. And always ensure that you select content that appeals to your audience and meets your business goal.
Reasons you should use Digital marketing
Digital marketing helps generates better revenue
With better revenue growth small and medium organizations using digital marketing have better chances to expand workforce and business reaching larger market both locally and internationally.
Digital marketing aims at attracting a new audience, this type of audience could be individuals who already know about your product or service offering or have an interest in your brand. Keeping promises and delivering to clients will get improve customer relationship. Satisfied customers tend to speak highly of a brand, product or service, which can be very beneficial for your brand reputation.
ROI on investment marketing
Traditional media can be expensive for small and medium companies to leverage on; it's difficult to measure. But with digital marketing can be easily tracked and monitored as soon as clients subscribe to newsletters or make a purchase.