My time at BWD has come to a close, but what I've learned over the past 8 Weeks has been more enriching than any education I could have received in that same timeframe. The saying, "You'll learn everything on the job," has proven correct throughout my experience here. My education has given me the basic tools to get started, but working with professional designers has been the kind of learning experience that you just cannot obtain in a classroom.
One of my favorite things about this internship is the fact that I never actually felt like an intern. The BWD team welcomed me with warm smiles and encouraging advice. I was given a variety of projects and assignments which ranged from :
Business Profile

Facebook Posters

Brochure design

Logo

Presentations

Email signature

Letterhead

Business card design

Shapes

Banner design
Here are a few aspects that are need to be considered when selecting a perfect image :
1. Image Selection
Is The Image Relevant To The Content?
The image you choose should also be compelling. In other words, it should be eye-catching, interesting, appealing.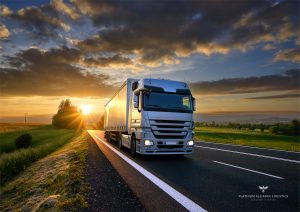 Examples:
Is it high quality?
This may go without saying, but is the image high quality? How's the resolution? Is it pixelated? If so, you might want to keep searching. The image may have the potential to be remarkable, but if it's not high quality, it loses all credibility.
Is it appropriately sized?
Keep in mind that there's a fine line between pixelated images and images whose resolution is way too high. Choosing the latter will mean that your image files will take a long time to render, slowing down the post's overall page load time.
2. Contrast
Design is largely an exercise in creating or suggesting contrasts, which are used to define hierarchy, manipulate certain widely understood relationships, and exploit context to enhance or redefine those relationships ,all in an effort to convey meaning. Contrast is important because the meaningful essence of any thing is defined by its value, properties, or quality relative to something else. That's right: nothing has much meaning by itself, which is one reason why design is important.
3. Font Selection
Making the right font selection is like choosing the right outfit. Whether you do it consciously or casually, it says a lot about your style and taste. Just like your everyday outfit won't work for every occasion, different fonts serve different purposes.
Effectiveness At BWD
The graphic design process is a journey of lessons in things that work, things that do not, and many other behind the scenes insights you don't often get to learn in school. There were quite a few times when I felt "stuck" on a project and wasn't sure what to do next, but Bongani and the team always encouraged me to push through it and I'm glad I did. It was hard at first, but many failed attempts on a project are how you learn to move on to better work and better things.
Being able to prioritise is key to staying sane as a designer. Assign certain periods to tasks in a calendar and have a daily to-do list that you can tick off as BWD practice. The reason this is effective are because it forces you to review what you were already able to get done that day (which gives you a sense of accomplishment), and it allows you to think about what you need to accomplish later, which saves you that time the following morning. Most mornings, many of us flail around trying to figure out what needs to get done, and in what order. By already having your to-do list for the day written up, you can hit the ground running from the minute you arrive. At first I was a little nervous to bother anyone with asking questions, but I soon realised that Themba and the whole BWD team wanted me to ask questions. They were here to help me learn and grow as a designer and a professional.
Example Of Business Profile I have done
Front Cover
Inside Layout

Back Cover

To my future employer
I have developed some impressive creativity and designing skills from school and mainly from Breeze Website Designers. I am always willing to offer my best to the clients and also share what I know with my co-workers. I would be an asset to any employer and I recommend my self for any designing company as I strive to deliver nothing but quality work.
Here are some of the Artworks I've managed to perfect from the experience I grabbed from BWD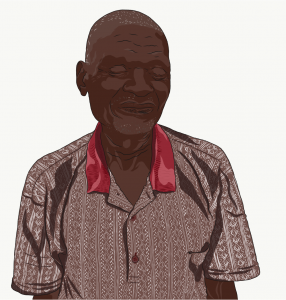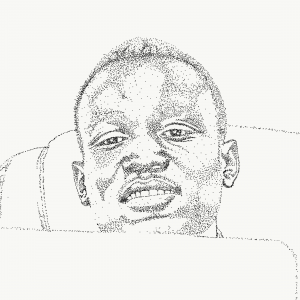 In conclusion overall, I am so thankful BWD gave me the chance to intern here. I have learned a lot, and they were so wonderful give me projects that helped push me as a designer.You can only get so much experience while studying in school; the rest has to be gained out in the field. You have to put yourself in places and positions, interacting with the people around you. I am fortunate enough to have done just that at BWD.