I had the privilege of doing my 8 week internship at BWD Advertising and it was one of the greatest experiences I could ever obtain as a third-year Multimedia Design student from Tshwane University of Technology. Practice, hard work and time management are the most important aspects I've learnt from BWD Advertising.   
The First Few Weeks
The first two weeks were challenging but educational. By challenging I mean I had to adjust to the fact that I'll be doing a 9 to 5, I thought graphic designers had it easy. The culture at BWD advertising is to push work at fast pace yet still producing quality work. I realised in a few weeks that all the pressure was necessary and educational in order to reach deadline regardless of time.
At BWD we have our own Growth Bible that guides us to produce exceptional work. One thing I personally had to practice is to create at least 2 animations per week in order to get 52 in six months.I've put that into practice and the results were very awarding. The overall practice helped me improve my craft.
From my learnings, I am now able to produce about 10 videos a day.
I was an abstract designer until our Creative Director, showed me the importance of minimal design and that simplicity is key. I now master minimalism and therefore incorporate it in my videos.
Here are a few videos that i've done:-
Here Are A Few Aspects From The Growth Bible That I Will Continue To Use;
Composition

is one aspect to always consider when designing. It helps when it comes to positioning elements in a proper manner.

Focus

when using a camera and designing posters, now I know how to position the main characters in a proper way.

I was taught about

lighting

and

contrast

, now I know how to blend pictures with the backgrounds and foregrounds. i.e
Image choice

. Knowing how to choose relevant images for an artwork is also one of the imperative aspects to do when designing, pictures have to speak the same language as the visuals or text. i.e
Elements

alignment

makes your artwork more professional and clean so that the story you are telling could be clear.

Knowing the specific

sizes

for specific platforms where the artwork will be posted or printed makes it easy to get the work done with no conflicts between you and the client. (i.e Social Media, Print and digital)

Spacing

,

proximity

and

repetition

helps a lot especially when it comes to presentations and campaigns because there I have to keep in mind the space, harmony and consistency between my elements.

Balancing

and font choice, knowing how to choose fonts for an artwork and balancing the contrast between the overall design and your font of choice, knowing how to balance negative and positive space is also one of the most important things I learnt from BWD.

Knowing the

psychology behind graphic design

helps in terms deciding on colors, shapes and structures to use for an artwork to make your clients happy.
This model here is my guide in creation of any artwork I do.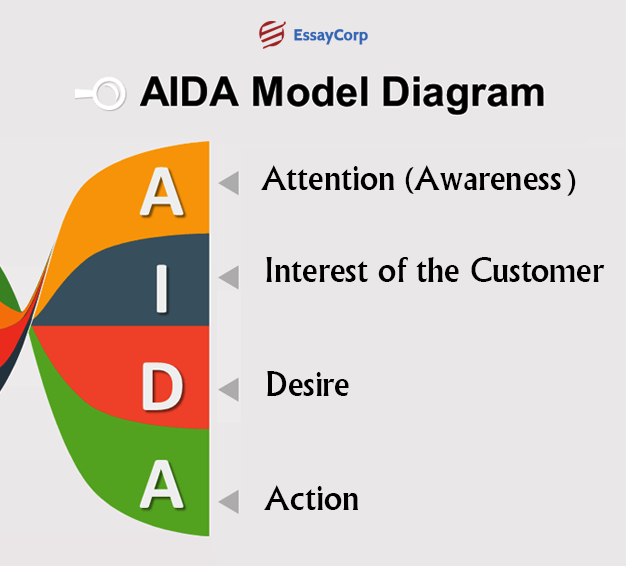 Teamwork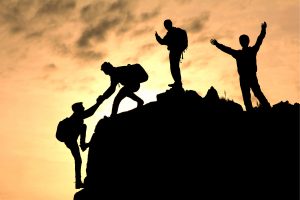 "We grow when you grow" is the BWD slogan that I live by. Working in a team is effective and makes work a lot easier. Advertising is a very large industry in South Africa, it is an honor working with the BWD Advertising team. That helped me gain more experience on how the Advertising industry works. Becoming a member of the BWD Advertising team is a dream come true as it gave me more Knowledge on how to keep clients happy at all times. Every project has to be evaluated by multiple people before it is approved. It's not always easy to take criticism from people but that made me a better designer. It is always imperative to ask for opinions from team members before publishing a product.
Advice For An Intern
Keep this in mind what you know is not enough. Try knowing more than what you know, explore into various careers, make a good relationship with your colleagues by asking questions. That's how you get know. It does not get easy if you don't apply yourself. A problem does not solve itself. No matter how hard it is you're a winner you'll always make it. Always apply yourself into any project that you're given, make the best out of it and do more than what is expected from you. Be approachable, smile everyday make it easy for your colleagues to work with you.  As an intern I've realized that executing or putting into action the knowledge I have from school is not an easy task to do but It is the most important thing. Internship will also help you discover what you want to venture into. I realized that being just a Multimedia designer doesn't make me a seller, that I still need the whole marketing team to make a successful project. Accept all the tasks you are asked to do to improve your productivity speed, always ask questions with anything you don't understand as an intern, you want to learn. Time management is not an easy thing to do but it's the most essential tool for good productivity. As an intern make sure you don't leave the office if you are not finished with your task for the day. Be early everyday to prepare for a new task and approach all the tasks with a positive attitude.
Letter To My Future Employer
I am the kind of person who likes to plan ahead and prepare, and for as long as I can remember the idea that university should be my ultimate goal has been embedded into my mind. But with graduation approaching next year march, the burning question of what will happen after university is making the anxiety a little more intense and the future's unpredictability a little scarier. Will my diploma in multimedia and my work experience at BWD force me to live in my parents house?! Who knows?!
(Okay, that may have sounded a little extreme, but we can't rule out any possibilities here)
In conclusion, my all time favorite quote by George burns says "you can't stay in bed unless you can make money in bed" and I believe that it doesn't need further explanation. From BWD I've learnt that every time you practice you become better. BWD as an Advertising agency taught me as well that you "can't sell if you can't tell."