In this day and age it is not enough to just have your presence online, simply having a website is not enough. Every single business you can think of has a website. So what makes your website different from the rest? What makes your company's site stand out from your competitors?
Well the thing you need to know is that your website's home page is the bridge between the customer viewing your site or finding a better site to visit.  If your home page doesn't capture the viewer they will not view the rest of your site.
So let's get straight to the point.
Is your home page strong enough to keep your customer's interest?
Your Home Page
Your home page needs to be both aesthetically pleasing and give the viewer as much information to keep them on your site, or else you will lose your customers within the first 5 minutes. Less is more do not over complicate your home page, it needs to be able to summarize your whole business in that page.
The important things you need to keep in mind when creating your home page
Who you are
What you do
What action should the visitor take
3 main features of your business
Clear and easy way to contact you.
 Who you are?
What you want to make clear with the 1st glance of your site is who you are. Make sure you have a clear representation of you such as a logo and slogan of who you are.
 What you do?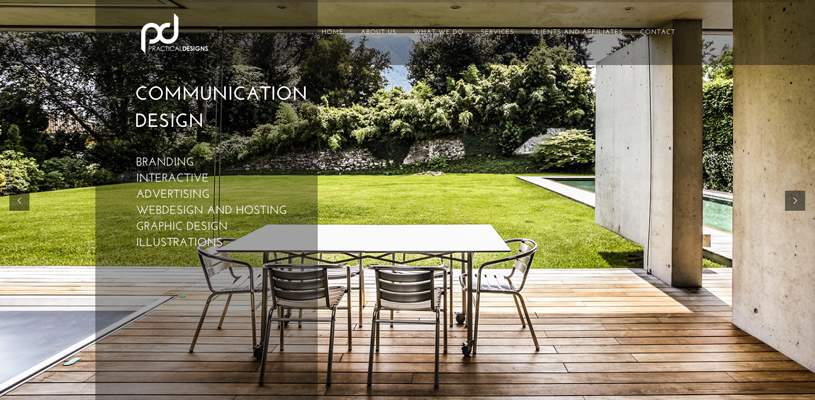 This is a clear statement of your business's main function, whether you provide a product or service. Do not over complicate it by giving long tedious explanations of your history (save that for your about page), provide them with a strong summary of what you do.
 What do you want the visitor to do?


This is a where you need to guide the website user on what to do next. It is an expansion on what your company does by giving them an action to purchase or learn more about the company. This can be a clear call to action or statement asking the customer to join, click, contact, subscribe or buy. This is a either a button / link, contact form, newsletter application, or social media action.
Depending on what your company does this is an action they need to take on your site in order to do business with you.  For example if you provide an online service where the user needs to be part of your database to have access to your service, you would need an apply now button or a join now form for the user to fill in.
3 Main Features of your business


Instead of making your customer guess what it is you actually do or sell, its easier to give them a taste of your specialty. That way they feel the need to view more of your work.
 Clear and easy contact
Contact details need to be clear and easily accessible. The key is not to annoy the visitor by making it hard for them to get a hold of you. Do not add in all the complicated contact details of your business, a simple email and phone number will do.
So when it comes to your home page you need to make sure that your site captures your user and doesn't confuse them. Your user needs to get onto your home page and have a clear and brief understanding of who your company is and what your company can do for them.
It's a simple thing of catching the client's attention with a good looking site without over complicating why it is you want them to do business with you. Don't know where to begin? BWD provides professional web services in which we can help create a winning home page for your business.