27 Mar

Elevating Your Company Profile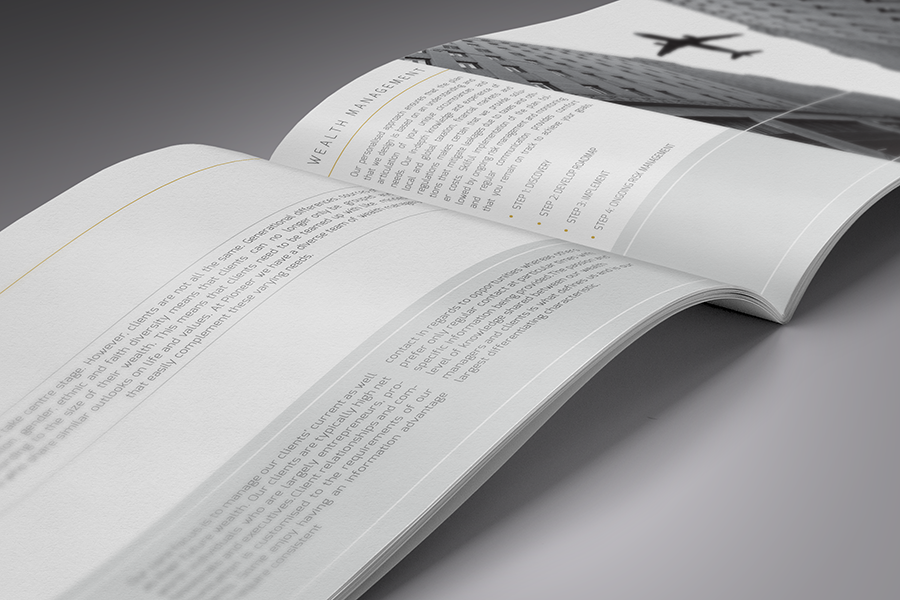 So you've spent countless hours sitting in traffic, dodging mini bus taxis, meeting with stingy bank managers, and stood in line at the dreaded "Department" for what feels like eons, but somehow, by the grace of God, you've managed to get your exciting new business venture to the highest level. And naturally, you want to shout about it from the top of the highest building…of course you do, you poured your heart and soul into it, but screaming about your company from the rooftops is just not practical, but you know that already, I mean, you are after all, a pragmatic business wiz. Which is when you have the brilliant idea of creating a company profile.
Apart from decorating your office coffee table, a well-executed company profile is a great tool for giving prospective clients a clear, concise representation of your company and what it has to offer. But like most things in this world, not all company profiles are created equal, so how exactly would you go about elevating yours to those dizzying heights?
Dimensions
Let's be honest; the classic A4 portrait profile is getting a little tired, I guess it was cool in the wild 90's, back in the days of MS-DOS but it's the 21'st century, so don't be afraid of a little variation. An A5, A3, square or even a custom size is instantly more intriguing than the run of the mill business profile size.
Die Cutting
Relax! Die cutting is not as ominous and dark as it sounds, it has nothing to do with anyone meeting their maker, but rather refers to a "die" which is a custom shape used to cut into a piece of paper. Dies can be a great tool for bringing life into your profile design, by creating eye-catching illusions, which let the underlying pages shine through.
 Foil
Applying foil to your profile adds a regal flavour to the design, which goes rather well with luxurious themes, by adding a gold, silver or coloured foil.
Varnishing
If you want to highlight a specific part of your exciting new profile, but you are not one for the "bling-bling" gold foil, then the varnish treatment is perfect for you. Varnishing adds a gloss or matte finish to an entire page or specifically marked out areas.
As a parting thought I leave you with this little nugget of wisdom, one must always keep in mind that you can put lipstick on a pig…but its still a pig. The greatest printing in the world cannot paper over the cracks of shoddy design. Professional grade design will always be far more important than what's it printed on.